SLS 3D printing in BNP s.r.l.
Industry:
Production maintenance
BNP is an Italian company that designs and manufactures ergonomic solutions for industrial production for over 25 years. The main goal of the company is the well being of the operators. To achieve this goal they design, produce and deliver equipment for assembly lines and workers to make sure that they are protected and have no issues regarding injuries.
Equipment produced by BNP are made of high-specs materials like carbon fiber tubes or other lightweight components made to reduce weight. At the end of the day, the worker should use the smallest possible physical effort and reduce fatigue.
3D printing in BNP
The possibilities of 3D printing were well known by the BNP managers who used additive manufacturing in the past. They decided to bring it to the company. It started with the FDM in 2018 and after five years BNP was ready to implement more advanced technology – SLS.
There were several reasons to do so. First of all, the technology itself developed and became more accessible. Ten years ago only a few companies could afford 3D printers that cost over 100k EUR. Now with compact SLS 3D printers, SLS technology has become not only more affordable but also easy to access.
The use of SLS 3D printing technology
For BNP, switching to SLS technology was very beneficial. As FDM printers bring significant increase in production capacity, there were some restrictions regarding strength and design. Removing supports, needed in FDM technology, affected the surface of printed parts which wasn't good.
BNP decided to order NILS 480 from Sinterit, but as it was only available for pre-order, the company decided to purchase also Lisa X, the fastest and biggest from Sinterit's compact SLS 3D printers.
Parts produced with Lisa X are not only better looking with smoother surfaces, but as they are functional parts, their strength increased significantly.
Learn more about Lisa X
Are you ready to meet 3D printer ideal for your needs?
Parts printed with Lisa X
One of the important parts is one that can be named the soul of the BNP tool holster (below on the left). The SLS 3D printed component after co-molding with an external part made with polyurethane, looks like the one below on the right.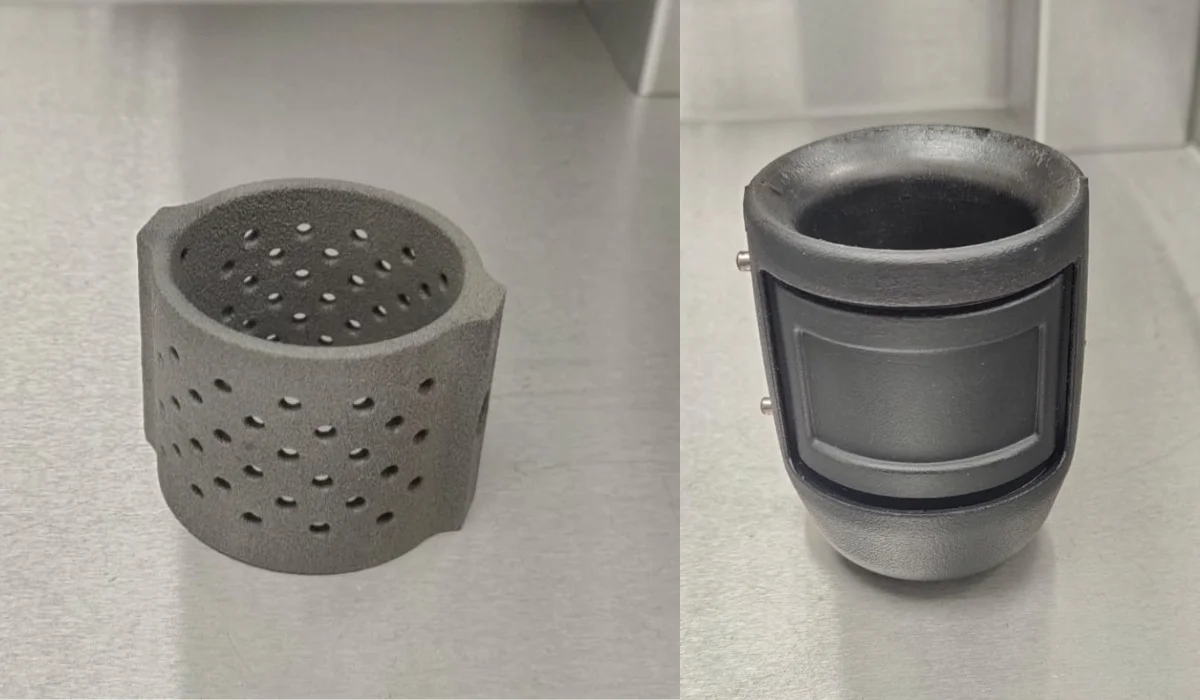 Another part printed with Lisa X is used to close the edges of the BNP modular desk, like you can see in the image below: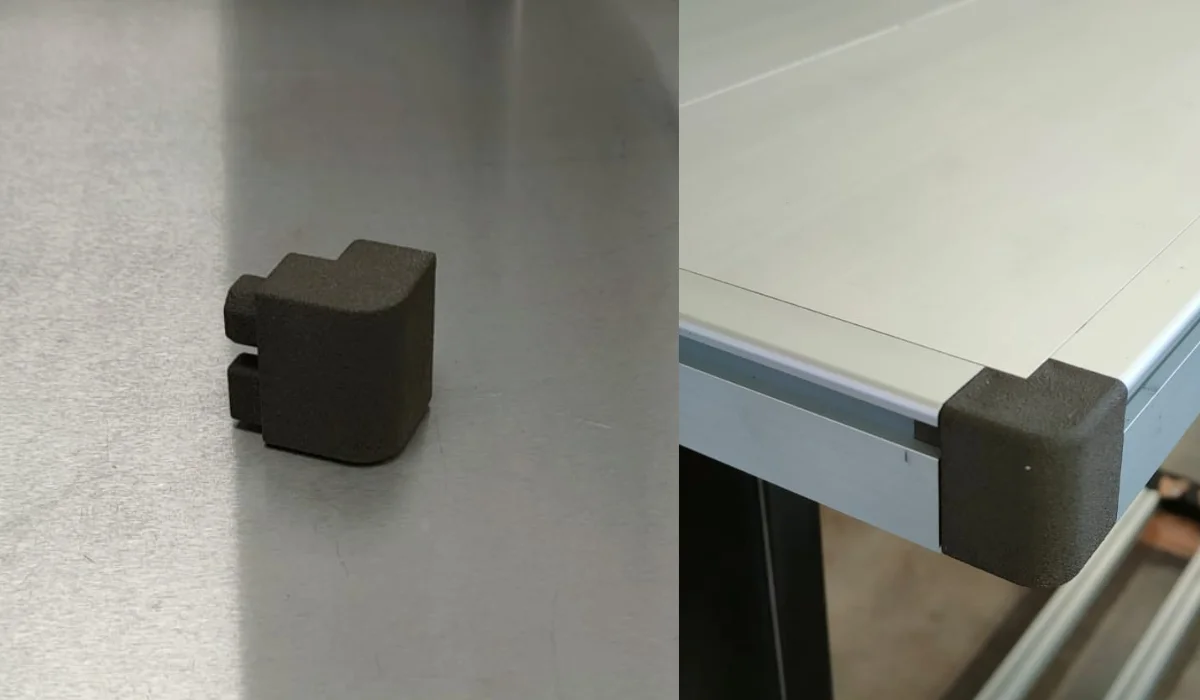 For most of the SLS prints BNP uses PA12 Industrial but the company is looking forward to replacing some of the aluminum and carbon fiber parts with the printout made out of PA11 CF which is possible with Lisa X.
Besides using Lisa X, BNP also has the complete post-processing set from Sinterit – Powder Handling Station with Sandblaster and ATEX Vacuum Cleaner.
Although we have been looking for a bigger SLS 3D printer, like NILS 480, getting Lisa X solved a lot of our problems. It has a big enough printing area, so we almost always can print big components in one part. It wouldn't be possible with competitive SLS 3D printing solutions – says Alberto Parolin, R&D Team Leader in BNP. We also got a lot of support from local italian distributor – Manufat, which makes it even easier to start printing and exploring the possibilities of SLS – adds Parolin.
Looking forward for NILS 480
As BNP is making progress with Lisa X it still looks forward to the upcoming NILS 480 which will significantly reduce production downtime. In the opinion of Alberto Parolin, it is the future of 3D printing.