Sinterit is a Polish company created by innovation enthusiasts.
2014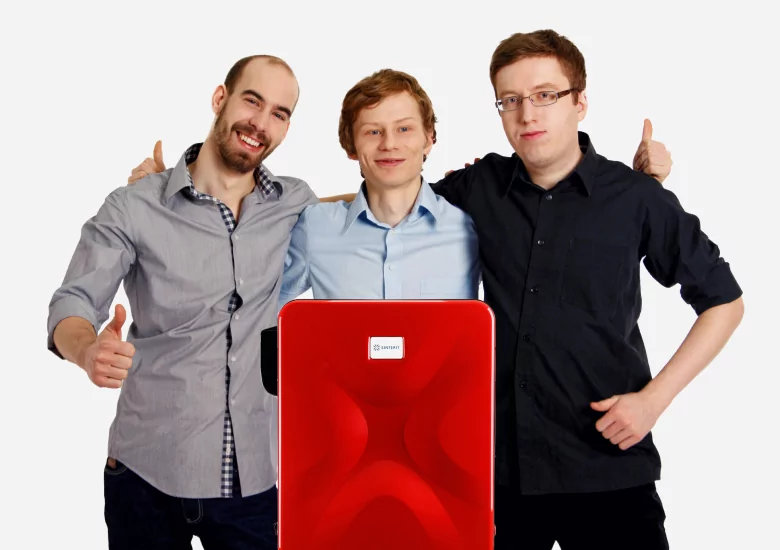 Our founders, Konrad, Michał and Paweł, set out to realise an important mission - ensuring easy access to selective laser sintering (SLS), the most advanced 3D printing technology. When Sinterit burst onto the market, only expensive industrial printers (to the tune of hundreds of thousand of euros) were available in this advanced market segment. The three founders set out to change this, and in 2015 they achieved their goal by introducing Sinterit's first model, the Lisa. At just a few thousand euros, it was the most accessible SLS printer. Since then, we have expanded our product line by two compact and one industrial SLS printers, making Sinterit a global leader in SLS technology.
Another breakthrough we're proud of was our quick jump beyond the startup stage. Since its founding, Sinterit has dedicated itself to following a viable evolutionary path, and has gone to great lengths to become the professional, mature production company it is today.
2021